Featuring: The kitties :D
Hello everybody, and today is this n that Thursday!
And a Happy this n that Thursday to all of you!
Today I thought it would be nice to introduce you to the rest of my fur babies!
My blog features my Husky girls, but my kitties will come into it now and then also.
(That is, if I can get them on the camera every once and a while) :)
So I thought you could all get to know them.
"Loco"
The little Calico one is my kitten, her name is Loco.
She was a stray I witnessed almost get hit by a car
as she was wondering the streets crying, probably wondering
where she came from and where to go next.
I brought her in, fed her, and kept her warm while posting
everywhere I could think of. Nobody claimed her
so my shelter told us, she is our if we want her.
And well...look at her! Of course we want her!
And this one is...
This is my princess Kiki. She is a "spazoid" and I wouldn't have her any other way.
She is one of those princesses who will jump on when she decides she wants some lovin'
and as soon as she has had enough, she will meow and run away as fast as she can!
I love her to death, and wouldn't change a thing about her.
"Kiki"
(Winter)--->"for me?"
And the last...
This is Winter. Kiki's brother. He is a huge cuddle bug! He always snuggles right up there in between my husband and I, and the Huskies. He is the most "chill" cat there is!
We have had him and Kiki for a few years now. And couldn't imagine life without them.
And what are the girls up to you ask?
Or at least that's what I heard you say...
My poor Husky girls are anxiously awaiting the snow to arrive. Yep, we live in Canada, Ontario, so when it snows it is a Husky heaven! The thing is, it hasn't snowed yet this year!!
I swear every time they walk outside (since the weather has cooled) they look straight up, and sniff the air as if to say..."um, hello??"
I'm sure it will snow soon enough, it's been cold enough!
You will all enjoy the pics of my girls playing in the snow, when it does come! I must say, they are hilarious!! So be sure to check back with us!
Thanks for reading!
(Lexus)--> "hmm, shall I eat you today?"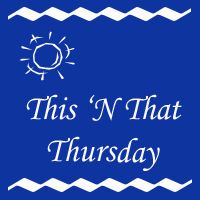 PS: You can also follow me on twitter @markandjenna01 just tell me the blog sent you!
Thanks for reading, be sure to subscribe via e-mail or google+ :P